In response to the COVID-19 epidemic, we have canceled all 2020 summer camps.
Learn more here. 
Summer, fun and friends meet at Common Ground Summer Camps. 
Send your kids to us this summer for outdoor adventure at one of our three day camps! 
Nestled on 30 beautiful acres, Common Ground provides the perfect natural environment for kids to connect, learn and grow!
Earth Camp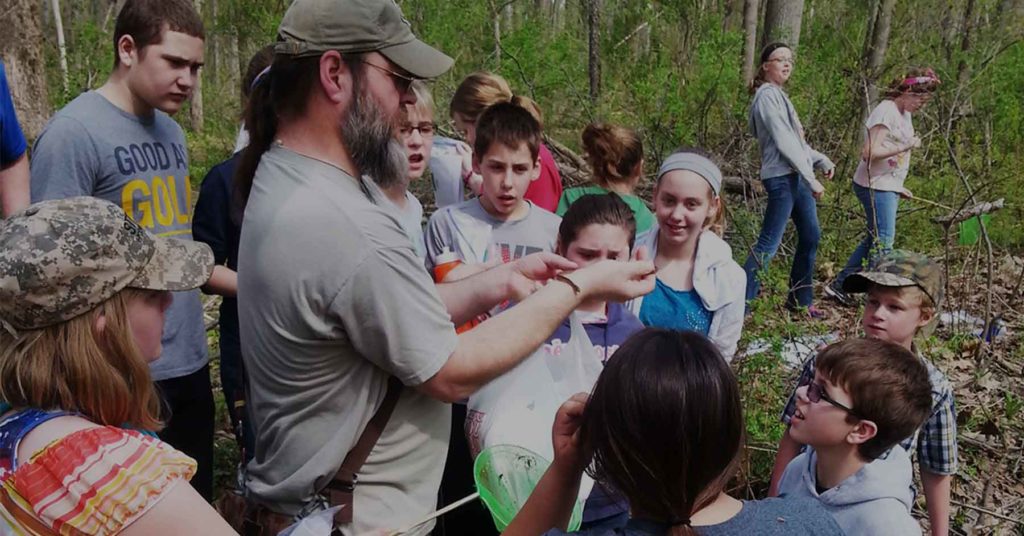 Canceled for the 2020 Season
Celebrating 25 years, Earth Camp is the perfect way to get kids age 6-15 outside where they can unplug and reconnect with nature and each other. Earth Camp is full of fun activities like hiking, art, music, swimming and more.
Adventure Camp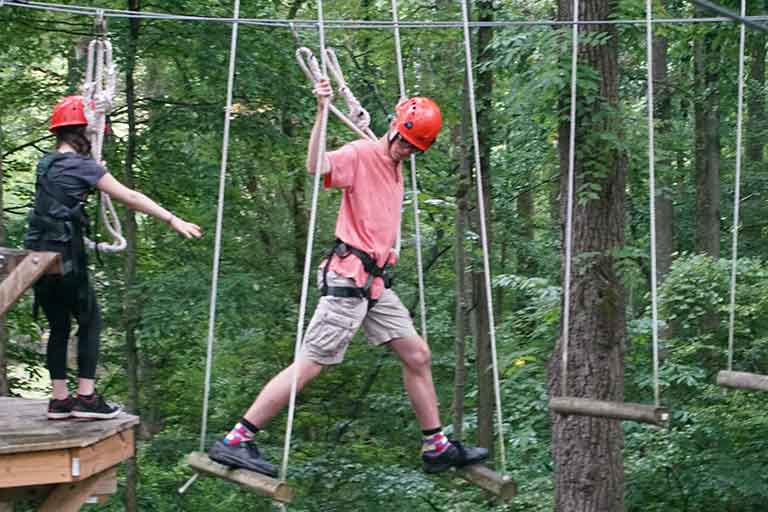 Canceled for the 2020 season.
Your 12-15 year old will have the time of their lives at Adventure Camp. Campers spend their time with us ziplining, tree climbing, swimming, taking on the high ropes challenge course and more.
Adventure Leadership Academy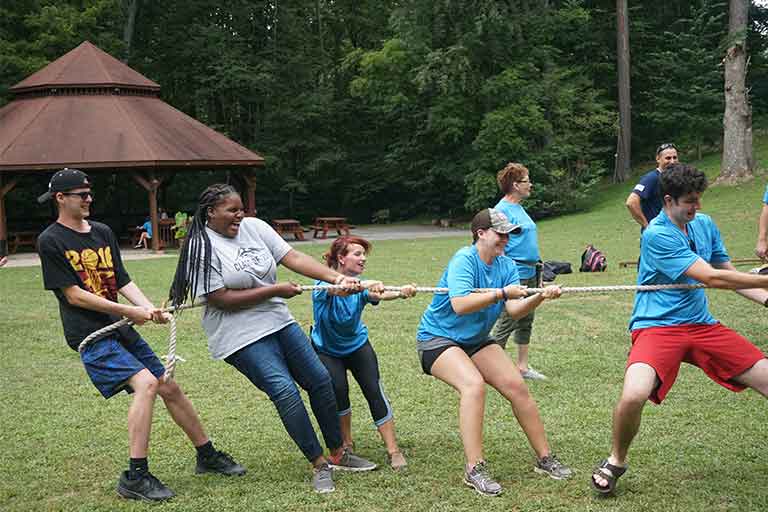 Canceled  for the 2020 season.
The brand new Adventure Leadership Academy was designed for aspiring camp counselors, ages 15-17, and seeks to enhance and develop self-confidence, self-awareness, communication skills, resilience in adversity, and personal leadership styles.
Quick Facts about our Day Camps
• Registration and financial aid application opens March 2.
• Financial Aid is available for all three camps!
• Busing is available from locations in Elyria, Oberlin and Lorain.
• Camps run Monday – Friday from 9am – 3pm
• Before and After Care is available.
*See individual camp age for more details.